We say "adapted advertising translation": it's pronounced "Transcreation"
Advertising translations are much in demand from operators such as designers, managers of the cosmetics industry, tour operators and, recently, also professionals operating in the widened context of Wine & Food, who produce a large volume of translated promotional texts and material to back up their business abroad.
In all these fields we are dealing with so-called Transcreation, i.e. an adapted translation of texts to respect the rules of advertisement copywriting, so as to maintain the original meaning and at the same time lay greater emphasis on claims, payoffs and other key areas of communication for commercial purposes.
Transcreation is carried out, for example, by translators for the fashion industry when adapting international advertising campaigns. In this particular type of "global" context the words and syntax must be adjusted, perhaps leaving out certain details but playing on the linguistic subtleties of the target language. This kind of strategy enables us to obtain Marketing Texts with an impact.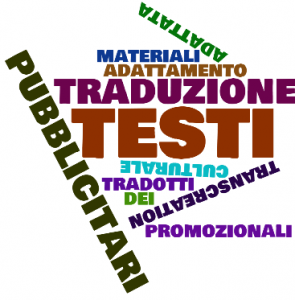 Choosing a good translator for advertising messages
Advertising translations must be accurate but above all consistent with the message expressed in the original language.
So if you want to avoid poorly translated advertising you will need to have your marketing texts adapted and edited by professionals who are also copywriters experienced in the techniques of persuasive writing. Advertising translations are not pure and simple catalogues of words but often require excellent skills in cultural adaptation to the "world" of the target reader. It is fundamental for the advertising translator to know the context and target of the geographical setting to be addressed and this applies particularly to those translating promotional texts into English.
Advertising translations
ultima modifica:
2015-05-21T18:45:40+02:00
da