The title of this post was inspired by the vibrant 'Traduzione e Design' (Translation and Design) conference, which was held during Design City Week this autumn. And now that's over, we can't wait to have a look around SMAU, which is already in the diary, Eurochocolate in Perugia – a definite must-do –  not to mention the upcoming Vinitaly wine show and the Iab Forum, our favourite communication event.
Every translator has an innate desire to explore the world around them – well, that's how it is for us anyway! And this need to 'tune in' to everything that's going on, inevitably makes us gravitate towards anything to do with the latest style, fashion and health trends.
Well, as you can imagine, as translators for the Fuori Salone 2017, Brera, Ventura and Tortona design events, Opitrad is already dying to find out more. So, we decided to go straight to the source and speak with Alessandra Salici, from Milano Space Makers, one of our contacts for Tortona Design Week.
Interview with Alessandra Salici, Milano Space Makers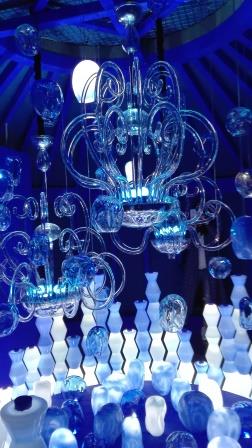 It's a little early for sneak previews, but it's not too soon to discover the key concepts being the upcoming Fuorisalone 2017 event, particularly the one in the Tortona district.
18 years have passed since the adventure in the Tortona district began. In 2016, the 6-day event registered a footfall of 130.000 visitors, 60% of whom came from overseas, with the majority arriving from Europe, North America and Asia. This makes 'Translation and Design' a very important theme for us. It remerges strongly in terms of lexical refinement and the accuracy of the descriptions. It's a very specific micro-language that chiefly relies on the English langauge as a primary means of communication – even though Made in Italy goods have become a reference point on an international scale.
Here's what Alessandra had to say, when we asked her about the relationship between translation and design and the essential elements that she thinks translations for the design sector should have.
"I'll start with a very simple consideration: with events that heavily rely on marketing to international companies, designers and visitors from all over the world, it's fundamental to have the support of a good translator or translation agency. Good not only means qualified to do the job, but also capable of going the extra mile, i.e. the ability to convey the innovative and fresh nature of the ideas, which are at the core of Design Week, in the target language. With the help of Opitrad, all our communication is produced in two languages. Design Week transforms Milan into a cosmopolitan city that uses English as its main language. So, having the right translation professionals on board helps us to live up to the publics' expectations."
The strength of the Tortona design hub
The Tortona district, the first Milanese neighbourhood to organise a coordinated hub for hosting design companies, is part of a far-reaching event model that has now become an event for the masses.
Over the last few years, the launch of other realities that use a similar model has forced Tortona to transform and reconsider its programme.
And the efforts invested in the upcoming event are all aimed in this direction: redeveloping the design circuit, improving the content and, above all, becoming an event that speaks to both sector professionals and design enthusiasts alike. This is why we have decided to divide the event into different time slots: daytime and afternoon for sector professionals and evenings geared towards public entertainment.
And from what Alessandra tells us, it looks like we're in for some great things next year too.
Here's just a taster:
"Many big players are involved in these changes; this big shake-up that Tortona has been experiencing over the last few years. In 2017, we will also see the creation of permanent cultural initiatives that will transform the entire district.
Once again, this year we will have three or four hubs, which represent the backbone of the now consolidated Tortona Fuori Salone circuit: the via Tortona area, which includes Base Milano (inaugurated during Fuori Salone 2016), Superstudio, Opificio 31, and Mudec (inaugurated a year and a half ago), which features most of the bigger design companies and installations. It's the area of Tortona with the most characteristic and beautiful industrial architecture and huge spaces where designers can express their ideas to the full.
Highly attentive to social transformation and what design means for the city, the workplace and so many other aspects of everyday life, the colossal Base Milano is starting to become a major cultural hub, hosting large production realities and cultural initiatives. And it's already thinking of a theme for next year, with its very own exhibition. Meanwhile, Superstudio, with its homogeneous spaces, will continue to host interesting, scenographic events in the 6.000 sqm location.
In the Savona district, we'll also see the return of MOOOI, a company established in Tortona in 2001, which has built very strong ties with the district.
Another Tortona partner, with whom we'll be developing special projects for professionals, is Archiproducts, whose primary mission is to provide a showcase of companies for sector operators, promoting everything of interest to the design and planning wold. A company with digital in its DNA – 4-5 web portals specialised in design communication, over 2000 subscribed advertisers, and a staggering number of professionals on its database – that launched in Tortona 31 last year, to create a meeting place for companies, architects and designers.
And last, but not least, to help with our communication campaign, we are counting on the presence of some big names, as was the case with Maarten Baas and Marcel Wanders, FormaFantasma project last year."
And this year there's more surprises is in store… projects and installations by famous companies and designers that will leave you speechless.
Thank you, Alessandra, for sharing your plans for the next Fuori Salone 2017. We're on the edge of our seats already! In the meantime, I suppose we'll just have to enthusiastically content ourselves with translating texts on design.
OPIDESIGN, or translation and design
ultima modifica:
2016-10-24T16:33:45+02:00
da