Food industry translations: the three golden rules
These days, translating for the food industry ingredient labels of fast-moving consumer goods destined for the large-scale retail trade into different languages is no longer a mere exercise in localisation: it is now more akin to an explanatory/prevention service. While food translations may once have been 'pure text', today they are increasingly synonymous with nutrition, information and culture.
So here are the three golden rules that any good professional translator working with the food and agriculture industry should always keep in mind:
Check: Is there an original version or corresponding term in Italian?
Identify: Does the product contain ingredients that could be dangerous for people with a food intolerance or allergy?
Notify: What kinds of reactions could these ingredients cause?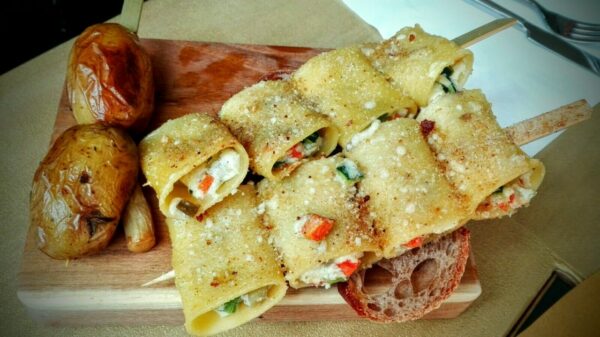 Translating for the  food & wine import-export sector
Companies that deal in the import/export of fast-moving consumer goods, or who need to promote their products within the wider food and wine sector, know that they cannot do business in this market without proper professional food translations, i.e. translations done by a native speaker who specialises in this field.
Companies dealing with fast-moving consumer goods who commission food translations on a daily basis can't simply settle for the usual direct translation. Above all, they need to declare the ingredients contained in a product accurately and properly. This is particularly true when dealing with foods destined for export.
Any errors in the translation of food labelling for the FMCG market could result in fines and problems: in terms of company image, if nothing else.
We translate food contents in Milan, the home of Expo 2015
Opitrad's professional linguists have been asked to produce translations that clearly illustrate the nutritional content of foods for many years now, i.e. translations that are designed to clearly indicate all the additives found in a particular food.
It's no coincidence that Opitrad is a translation agency based in the heart of Milan, the city that hosted Expo 2015.
Below is a list of some of the food categoriesthat are typical of our food translation portfolio, translations carried out by our linguists specialising in the food and wine industry:
Food portals: description of food and recipes
Wine and Drinks: notices, video
Coffee: sales & product translation
Chocolate: website
Water: multimedia app
Events: press kits
Opitrad boasts an elite network of native speakers specialising in the food and wine industry. If you are looking for food labelling translations for import/export or content destined for the large-scale retail trade, feel free to ask us for a translation estimate: it's guaranteed and there's no obligation.
Translating for the food industry: ingredients
ultima modifica:
2016-04-06T12:10:16+02:00
da