Your Translation Agency in Milan, the city of fashion and Expo2015
We are a Translation and Interpreting Agency in the heart of Milan, the city of Expo 2015, fashion capital and key location for financial services in the Euro market. Opitrad was founded by a Professional Translator with over twenty years' experience, who chose to coordinate a network of qualified mother-tongue translators: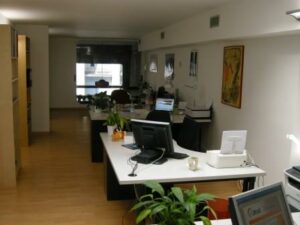 Only qualified translators
Our translation agency has contacts with translators the world over, so we can satisfy demands for very special language combinations (translations into Chinese and Korean, Arabic and other oriental languages such as Hindi, Thai and Mongolian). Many Opitrad co-workers are also sworn experts for certification of translations in the court offices and have actual experience in the specific fields (Chemistry, Engineering, Legal Practice) in which they operate. Frequently they are also involved in teaching in major translation schools, while some are members of qualified professional organisations such as AITI in Italy, or ITI and ATA respectively in the United Kingdom and the USA. All those working with our agency translate into their own mother tongue and many are translators and interpreters with degrees in Languages or Interpreting from the major schools of Milan, Trieste, Bologna, Forlì, Venice, Naples, Geneva, Strasbourg, Bath, Salamanca.
The Opitrad translator: a highly specialised professional
Milan is a strategic location for Opitrad. With its base in the same economic environment the agency is able to guarantee an availability of technical specialists such as translators of financial statements, and of skills with a high creative content such as translators specialising in journalistic content, which is ideal for dialoguing with press offices etc.
Your Translation Agency in the heart of Milan – Opitrad
ultima modifica:
2015-05-21T18:35:37+02:00
da